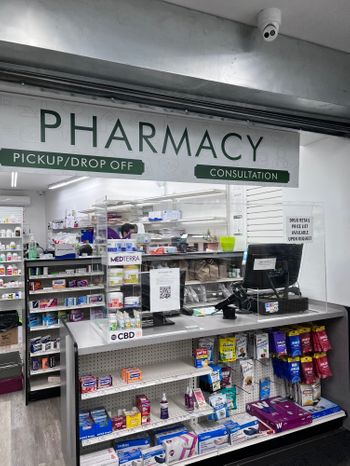 Nevins Drugs has been serving the communities of Downtown Brooklyn and Fort Green since 1992. Being a community staple, we've proudly taken on the role of improving our local health care by providing fast and personalized service.
We offer a variety of services, including free COVID-19 testing, vitamins & organic products and blood sugar/blood pressure monitoring. We can also order any OTC product as requested by our customers.
We strive to make every experience you have with us a great one. At our pharmacy, your family is our family. Our friendly staff is dedicated to ensuring that you receive expert care on every visit. Stop by today and let Nevins Drugs become part of your family.
Andrew Ha, PharmD, Owner
A graduate of Buffalo University, Andrew worked at CVS for five years before coming to own Nevins Drugs.
Amjad Hussein, Manager
Amjad is a chemistry graduate from Long Island University Brooklyn. He has been in the business for over 18 years.
Hoque, Pharmacy Technician
Hoque is a chemistry graduate from Long Island University Brooklyn, and is multilingual (speaks Urdu).
Sasha, Pharmacy Technician
Sasha has 12 years of experience, and has a good knowledge of skin care and vitamins.
Rafaela, Pharmacy Technician
Rafaela is very articulate in Spanish and is very good in medication consultation.
Ahmad, Consultant & Public Relations
Ahmad is an accounts manager and is very good in customer relations.
Ali, Customer Service & OTC Inventory Manager